Welcome to Valente Cane Corso!
We are a small breeding facility located in Ft. Myers, Florida. We strive for good natured, structurally sound dogs and our breeding lines originate with Scandifio Lines.
All of our dogs and bitches are AKC registered, OFA or Penn Hip Certified​​, and of sound temperament. All puppies come with written health certificates (abiding by Florida State legislature) and have hip and temperament guarantees. We also offer stud service, both fresh and frozen/shipped to select bitches upon request. Please email for any questions and enjoy the site!​​
Cane Corso were originally bred in southern Italy as guardians for their masters flocks. Today, in the 21st century, they continue to provide guardianship of their owners and property. The title corso is derived from the italian word "cohors" which directly translates to "guardian", "protector". They are noble and athletic dogs, large in size ranging from 90-120 lbs, and are extremely gentle. Corso's serve as friends and protectors for children as they watch over them making them wonderful family dogs.
Strength ~ Beauty ~ Loyalty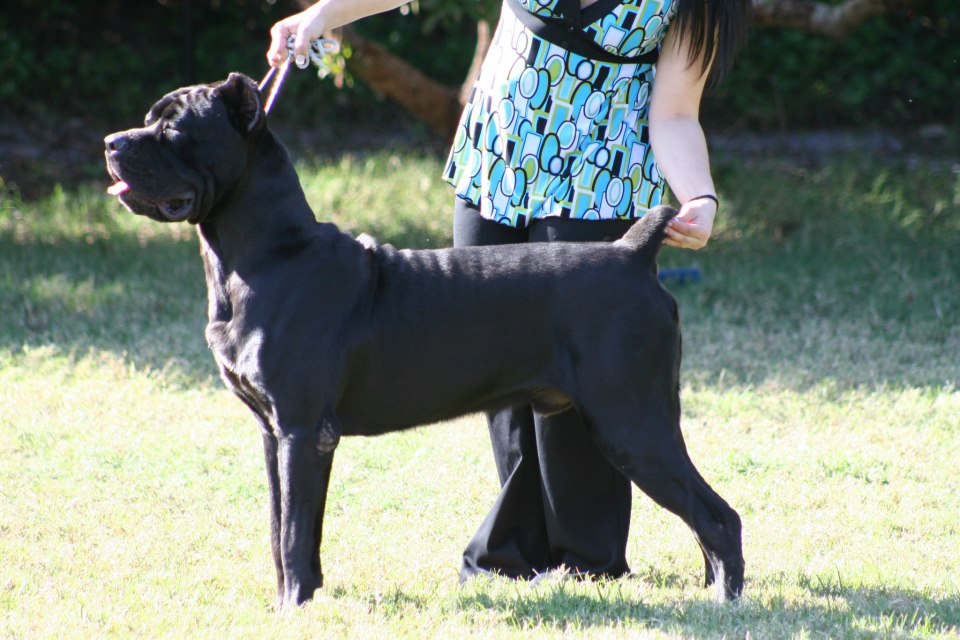 Gulf Coast Breeding Services Inc presents: